Airside is proud to provide the first and most recognized app for the Mobile Passport Control (MPC) program.
As of February 1, 2022, the CBP MPC App will be the only app used for the submission of passport and travel entry information to U.S. Customs and Border Protection (CBP)
and we are excited by the path Airside created for the expanded use of mobile passports and driver's licenses.
Now, you can store and share your verified passports and driver's licenses and other ID documents. You're in control of your data. With the free
Airside Digital ID App
you decide if, how, and with whom to share your ID. Download it today.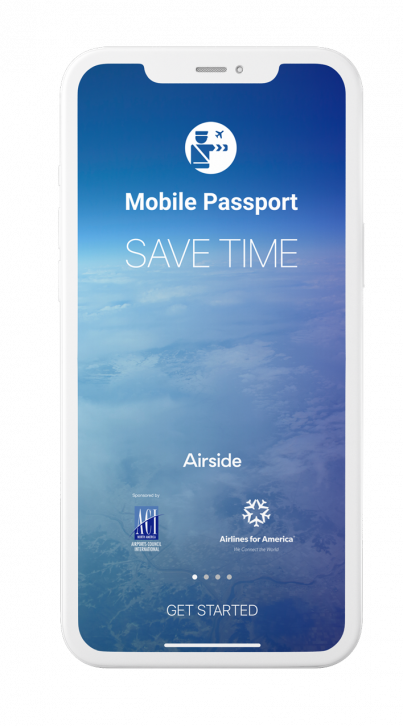 Traveling soon and need a passport?
Whether you need a new or renewal passport our partner RushMyPassport is here to help.Enjoy fast processing, personalized service, and user friendly online application experience. Trust the experts at RushMyPassport to help get you on your way.
Airside is the leader in digital identity and privacy management
Members who use Airside's Digital Identity
Convenient Experiences Provided to our Members
Hours Saved by our Members
The Gold Standard in Privacy and Security
Mobile Passport TrustArc Privacy Sheet
Airside is dedicated to ensuring your privacy and we want you to be familiar with how we collected, used, and disclosed personal information. We engaged independent data privacy risk management provider TrustArc™ to review and document the data flows and practices described in this datasheet:
Mobile Passport Newsletter
Get the latest news, product notifications, and business tips.