Digital Identity
We have all experienced a growing reliance on remote services and digital technology that was sped up by the pandemic.
Read More »
Security
"While DLT applications often target the removal of the 'middle man', this may not be a realistic goal in [identity
Read More »
Security
Over the past decade, we technologists have become very familiar with Distributed Ledger Technology (DLT) and its immediate descendant: blockchains.
Read More »
Airside and hc1 explain our digital health passport solution at Plug and Play
Airside and hc1's Brent Atwood discuss how our privacy-first approach empowers people to share their verified health results in a secure manner to start getting back to work, travel, dining, sports, school, and more.
Airside is highlighted in Kantara Initiative's Spotlight Program
Learn how we use their consent receipt specifications to establish a clear information exchange for digital identity information.
Airside participated in South Summit 2020: Innovation Is Business
Watch what we're doing to bring the travel and tourism industry back while protecting travelers' personal data.
Airside joins a panel of innovation experts to discuss Tourism Tech Adventures
Hosted by UNWTO, the discussion centers on air connectivity and tourism strategies, and technology solutions for safe travel.
Airside talks with Silicon Foundry, DFW, and Luggage Forward about the new air travel experience
How do you think travel will look in 2021 and beyond? Check out how Airside thinks the COVID-19 pandemic will continue to radically shift priorities in air travel, digital identity and beyond.
Read the full transcript here
Amadeus' Startup Universe: 14 travel tech startups to watch in 2021
Amadeus for Startups recognized our passion, progress, and promise. We're delivering a safe and convenient single enrollment for travelers to use their digital ID along the entire journey — from online reservation to ticketing and check-in to security screening and gate processing.
The Washington Business Journal has eyes on us!
Airside was featured in a DC Inno special report that spotlights the next wave of companies poised for growth in 2021. We look forward to advancing the Airside Digital Identity App to safely share identification from mobile devices — including COVID health results.
The Airside Digital Identity Network was selected as a finalist in the Skift IDEA Awards 2020 for Contactless Travel. We celebrate this industry recognition for our innovative, well-designed solution, defining the future of travel.
United Nations' Top Solution
Our ready-to-implement idea for mitigating the impact of COVID-19 and supporting tourism recovery was selected by the UN World Tourism Organization's Healing Solutions Tourism Challenge. Our three programs are:
Employee and Traveler Diagnostic Profile
Touchless, Seamless Journey
Public Health Information Sharing
The award-winning Mobile Passport App empowers our 9M+ members to digitally submit their information securely to streamline passport control at more than 30 U.S. airports and cruise ports.
Authorized by the U.S. Customs and Border Protection
Easy, immediate, and touchless
Access to dedicated Mobile Passport Control lanes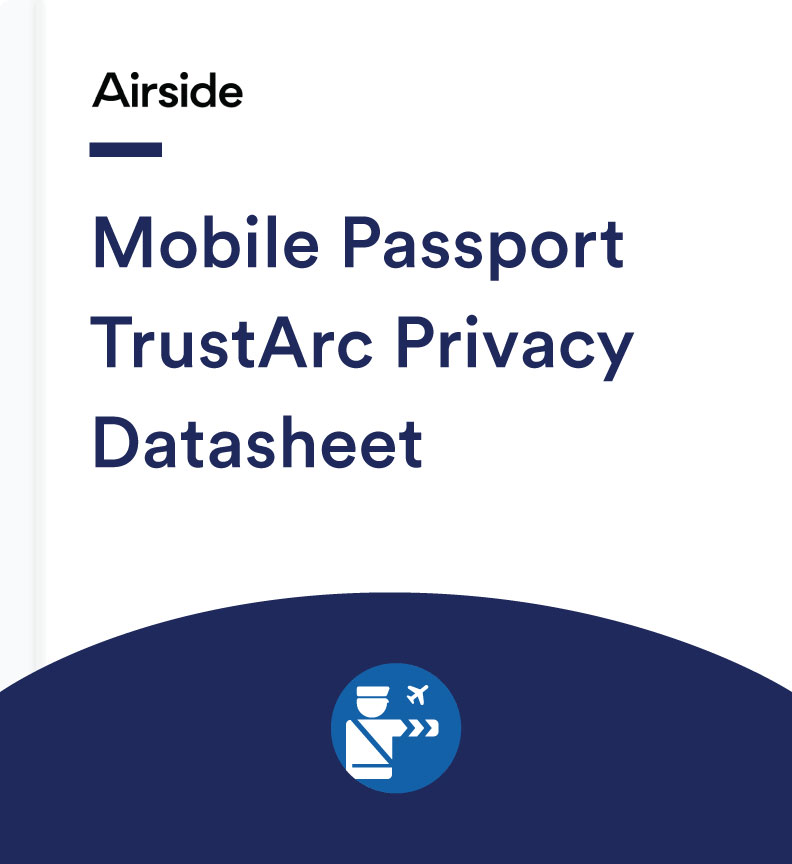 Airside is dedicated to ensuring your privacy and we want you to be familiar with
Read More »
Mobile Passport enables U.S. and Canadian passport holders the safest way to streamline their international
Read More »
The time is ripe for a modern digital ID. Transactions between consumers and organizations today
Read More »
Learn how your business will benefit from Airside